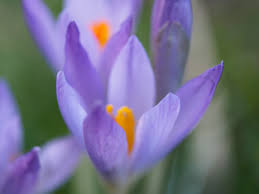 For February's writing prompts, I've got a collection of randomly generated words, put into a random order.
Don't feel like you need to use the specific word I've listed in your piece (though you can if you like). Feel free to play around with word association, or just use these words as a jumping off place for a piece that doesn't use any of them!
An extra interesting challenge might be to look at a set of three words to see what they have in common, and write a piece about that thing … without using the words that led you there!
Check back on the last Friday of each month (or occasionally the first day of a new month, when that falls on a Friday) for my History That Never Was writing prompts!
| | | | |
| --- | --- | --- | --- |
| Day | Word 1 | Word 2 | Word 3 |
| 1 | Key | Twilight | Doubt |
| 2 | Experience | Publisher | Presidency |
| 3 | Circle | Redeem | Steward |
| 4 | Kettle | Defendant | Last |
| 5 | Rob | Alive | Swell |
| 6 | Sand | Advance | Vote |
| 7 | Tie | Test | Please |
| 8 | Haircut | Sedate | True |
| 9 | Caring | Visual | Chin |
| 10 | Fiction | Credibility | Anger |
| 11 | Neck | Pan | Weave |
| 12 | End | Shout | Sock |
| 13 | Fossil | Veil | Mature |
| 14 | Crossing | Appeal | Protect |
| 15 | Inspiration | Stunning | Conception |
| 16 | Powerful | Mouth | Tap |
| 17 | Speak | Abide | Firefighter |
| 18 | Assault | Bait | Know |
| 19 | Collection | Arrow | Digital |
| 20 | Consumption | Impound | Premature |
| 21 | Perfume | Hate | Adventure |
| 22 | Hour | Flood | Agriculture |
| 23 | Sheep | Credit | Spite |
| 24 | Office | Sacred | Sign |
| 25 | Uncle | Colorful | Delightful |
| 26 | Cut | Chief | Afford |
| 27 | Tan | Bawdy | Regard |
| 28 | Fat | Blush | Narrow |