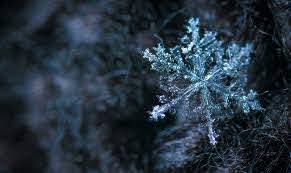 It's hard to believe we're already creeping up on the beginning of December, as it feels to me that November just started! Nevertheless, here we are!
With these prompts, the winter holidays are in full swing. I've tried to arrange the words for each date in interesting ways to suggest some themes. But it's always possible to twist some of the words into something entirely different! Do what you like!
Check back on the last Friday of each month (or occasionally the first day of a new month, when that falls on a Friday) for my History That Never Was writing prompts!
| | | | |
| --- | --- | --- | --- |
| Day | Word 1 | Word 2 | Word 3 |
| 1 | Advent | Poinsettia | Lights |
| 2 | Lists | Bauble | Sleigh |
| 3 | Stocking | Pageant | Box |
| 4 | Carol | Tidings | Parades |
| 5 | Party | Chimney | Tinsel |
| 6 | Toboggan | Pine | Dreidel |
| 7 | Eggnog | Wassail | Punch |
| 8 | Red | Elves | Solstice |
| 9 | Wreath | Green | Epiphany |
| 10 | Frankincense | Yule | Blue |
| 11 | Ribbon | Gingerbread | Angels |
| 12 | Announcement | Scrooge | Grinch |
| 13 | Hanukkah | Bells | Snowflakes |
| 14 | Spirit | Holly | Candles |
| 15 | Candy | Star | Jolly |
| 16 | Kinara | Cards | Tradition |
| 17 | Toys | Krampus | Cedar |
| 18 | Celebrate | Winter | Kwanzaa |
| 19 | Latkes | Cold | Gale |
| 20 | Hailstone | Magi | Crowds |
| 21 | Decorations | Log | Manger |
| 22 | Menorah | Dolls | Nippy |
| 23 | Overcoat | Miracle | Festival |
| 24 | Fir | Pinecone | Mistletoe |
| 25 | Mittens | Frosty | Quilt |
| 26 | Reindeer | Myrrh | Fruitcake |
| 27 | Gifts | Shiver | Nativity |
| 28 | Naughty | Goodwill | Sneeze |
| 29 | Storm | Nutcracker | Greetings |
| 30 | Happy | Wool | Plum |
| 31 | Pudding | Icicles | Zero |