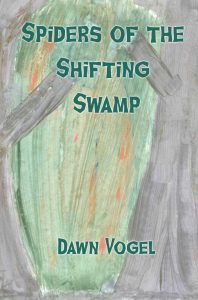 If you've got kids on your holiday gift list this year, I've got a couple of recommendations from my writing!
Spiders of the Shifting Swamp is a children's book, complete with illustrations and large print. It's a story that can be read to younger kids, but that younger readers can probably manage on their own, or with a little assistance. Despite the title, it's not particularly scary, and instead is a story about family and teamwork and responsibility!
The Trouble with the Tick-Tock Tabby was written with slightly older children in mind–the protagonists are 8 and 12 years old, which is a perfect age range for the kids who might enjoy this book. It's a Marsh sisters detective story, with a little bit of danger that the clever girls quickly overcome. It features using science and thinking to solve problems.
Both books are available in print, and The Trouble with the Tick-Tock Tabby is also available in ereader formats if the kids in your life prefer ebooks!