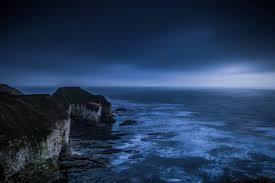 I've got a new poem out this month at Heroic Fantasy Quarterly titled "The Sea Sings Back." While I write a lot of things from the perspective of things that live in the water that want to murder you, this poem personifies the sea, reminding readers that the sea, too, is capricious. And wants to murder you.
This poem was written initially as part of a private poetry contest, as my very first entry (though not the first poem I wrote). I think the prompt was along the lines of the question "what does the sea say?" I turned say into sing, and came up with this short poem!
I'll have a second poem in a future issue of Heroic Fantasy Quarterly, and I'll tell you all about that one when it's out!