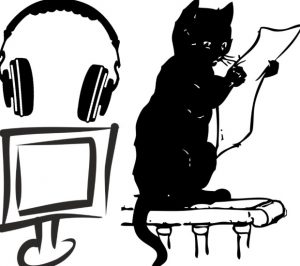 Reading: I've finished all of the books I've offered to review, which means I'm finally putting a dent in the pile of books I've bought over the years for fun. Currently on a historical fantasy/ fantastic history kick, unsurprisingly.
Watching: Still working our way through Hanna, V, and Kindred: the Embraced. I had to explain to Jeremy why the last of those was SO BAD when it aired. We had finally gotten a show on mainstream TV about a thing we loved … and they made so many changes that we hated it. (Of course, I clearly didn't hate it that much, since I still own it on DVD.) We also recently watched the BLACKPINK documentary on Netflix, and enjoyed that quite a bit.
Listening To: New songs from Mamamoo and Lee Su-hyun (of AKMU), a new EP from Pentagon, and a solo mixtape from Joohoney (of Monsta X) have been my go tos for K-pop, though I still listen to my iPod more frequently these days. We also discovered Violet Orlandi from a 10 Second Song Guy video, and I am loving pretty much everything she does!