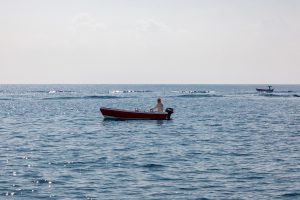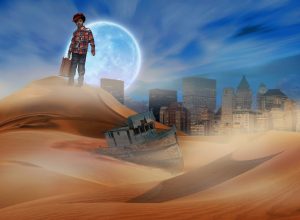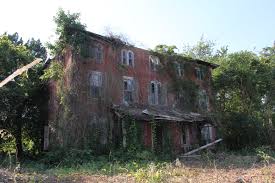 For this week's Fun for Friday with images, I've got three images that sort of fit together better than some might.
The first image is a lone figure in a small boat on a fairly calm body of water with a gray sky and another boat in the distance that is following a small wake.
The second image is an illustration of a moon illuminated desert landscape with what appears to be a large toy boat in the sand as though it is traversing the sand. A lone figure stands atop a sand dune, and a city is in the background.
The third image is an old, three-story, brick building with a collapsing porch covering. The building looks as if it has been abandoned for some time, with plants growing on and near it, and the yard in front of the house is also slightly overgrown.
Enjoy!