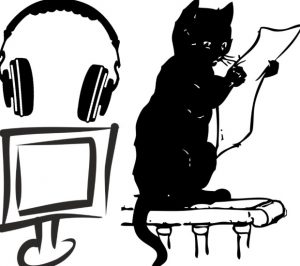 Reading: I picked up a few more books to review, so I'm reading a novella presently. At some point, I'm going to run out of books that people have sent me for reviews, so I'll start reading and reviewing some of my backlog of books I've received for OTHER reasons!
Watching: We've now finished all of the available Riverdale episodes, so we're watching Hanna and V, with plans to watch Kindred: The Embrace, which Jeremy has never seen.
Listening To: A recent work project has Hamilton on my mind, but that doesn't make good background music for working, because I always want to sing along. So it's still my iPod during the work day, and sometimes K-pop when I go to my actual office.