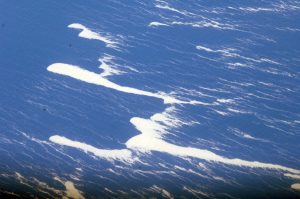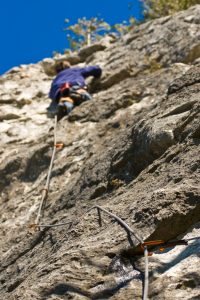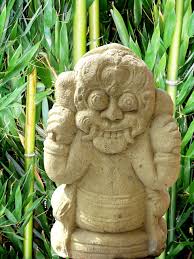 This week, I've got three photos that I can see an easy link between. But you might come up with a different way of looking at them!
The first photo is whitecaps on a bit of ocean.
The second photo is a person who is out of focus climbing a natural rock wall along a narrow rope, with bright blue sky overhead.
The third photo is a carved stone in the shape of a tusked figure with wide eyes, on a background of bamboo.