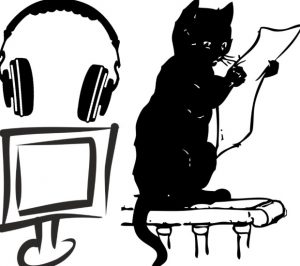 Reading: I'm currently working through books to review, but I'm chomping at the bit to get into Harrow the Ninth. My husband finished reading it in two days, and several of our friends are part of the way through. So I'm diligently reading the books I agreed to review so I can clear my plate for some fun reading! (Which I may also review on the blog.)
Watching: We're still working our way through The Chilling Adventures of Sabrina, but sometimes alternating that with Hanna, and occasionally riding the Wayback Machine to 1984 to watch more of V: The Final Battle. We watched the first (1983) miniseries and then moved on to the second (1984). Bits and pieces of the plot are coming back to us, but the really wild thing is how prescient this show was. I cringe fairly regularly because there are bits that are entirely too real for the modern world.
Listening To: Despite my iPod docking station trying to die on me, it's mostly been that. (I've found a backup docking station on Amazon that I currently use to warn the current docking station when it misbehaves. So far, that seems to be working.) We did watch the digital Monsta X concert a couple of weeks ago, which was a nice chance to see them perform some songs that I haven't seen them perform before, but there was a whole lot of non-music content as well, and I just really wanted more songs.