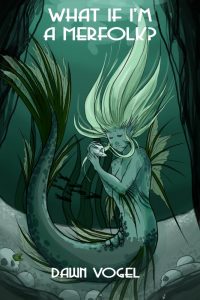 What If I'm a Merfolk? is my latest publication, a collection of poetry and a few stories about merfolk.
The blurb for the collection reads:
Becoming a merfolk. Accepting yourself. Defending your home. Anguishing over environmental degradation. Exploring mythology. And falling in love. What If I'm a Merfolk? collects 23 poems and 3 stories about merfolk and their kin, capturing a range of emotions as protean as the sea.
I'm excited to see what people think of the poetry in particular, as this is the first time I've included my poetry in one of my collections, and this one is almost entirely poetry! If you've ever thought you might be a merfolk trapped in a human body, check out What If I'm a Merfolk? and see if it resonates with you!