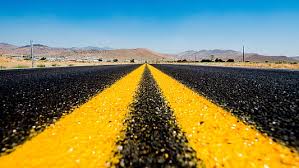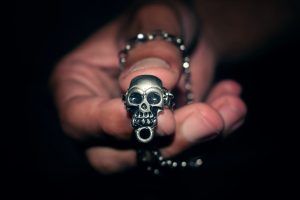 Three more images for your writing inspiration!
The first image is a very low to the ground shot of a blacktopped road with bright yellow double lines down the center. In the distance are mountains and a blue sky that seem to be in a desert environment.
The second image is a silver skull-shaped ring with a chain extending from some point within it, held in a right hand.
The third image is a pair of heart-shaped purple sunglasses, on a lavender and darker purple striped background.