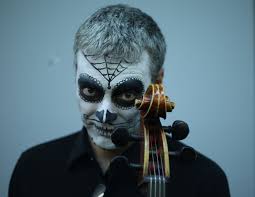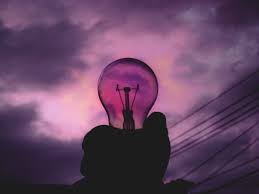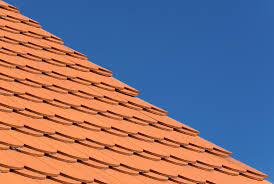 This Friday, I've got some interesting images to inspire your writing!
The first image is a person with gray short hair wearing black and white sugar skull-like makeup and a black shirt, holding an upright bass guitar partially in front of their face.
The second image is a purple-tinted cloudy sky with power lines to one side and a person holding up an unlit lightbulb in the center.
The third image is a triangular section of a orange clay roof with round-edged tiles, contrasted with a triangular section of vividly blue sky.