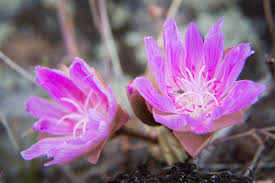 In the northern hemisphere, we're headed toward summer, with many locales already seeing summer temperatures. In the meantime, I'm sure the southern hemisphere is getting well into winter (though I know fewer people there commenting on the weather).
For July, I've got prompts about summer, but also some drawn from various July art challenges and some random words. There's also a neat looking bright pink flower that grows in Yellowstone that looks like it could inspire some alien flora!
Check back on the last Friday of each month (or occasionally the first day of a new month, when that falls on a Friday) for my History That Never Was writing prompts!
| | | | |
| --- | --- | --- | --- |
| Day | Word 1 | Word 2 | Word 3 |
| 1 | sunshine | primary | translate |
| 2 | war | doodle | sky |
| 3 | picnic | acceptable | orange |
| 4 | trees | loose | exaggerate |
| 5 | window | self | kinship |
| 6 | shiny | mainstream | portrait |
| 7 | flowers | opposition | flying |
| 8 | shadow | watercolor | sacred |
| 9 | ocean | archive | pet |
| 10 | monster | adventure | simple |
| 11 | concern | visit | blossoming |
| 12 | glassy | reasonable | dry |
| 13 | splatter | proclaim | furry |
| 14 | monochromatic | fabric | presentation |
| 15 | relaxing | absent | psychedelic |
| 16 | holo | episode | clouds |
| 17 | family | popsicle | exclude |
| 18 | prompt | meet | stripes |
| 19 | flag | fashion | splash |
| 20 | building | stars | jewelry |
| 21 | holiday | pattern | matte |
| 22 | delphinium | tutorial | rainforest |
| 23 | beach | vintage | music |
| 24 | stamp | treat | pop |
| 25 | dragonfly | pink | delicate |
| 26 | gradient | favorite | natural |
| 27 | mashup | fruit | frozen |
| 28 | watermelon | metallic | mythical |
| 29 | movie | hero | green |
| 30 | wild | animal | book |
| 31 | robot | wonder | space |