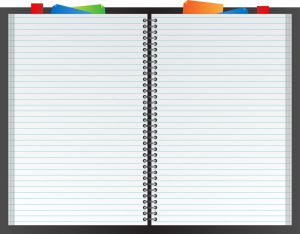 There's a meme talking about how the most useless purchase was a 2020 planner. I'll admit, I have more than my fair share of things crossed out in my planner this year, and I'm not someone who makes a lot of social plans.
My planner is also where I record what I've worked on or finished when it comes to writing, and those portions of my planner are similarly a lot more vacant than they were a year ago. But I'm still using my planner, still recording what I am getting done, and recording when I sell stories or poems.
It may not be a banner year to look back upon in terms of my writing, but it's still important to me to track what I have done over the course of the year. If 2020 is a bit slimmer than past and future years, that's okay. I'd rather get through this year and have more years in the future than the alternative. Just remind yourself that it's okay if you're not being as productive as you would like to be, and use those spaces in your planner to jot down other things as a reminder of this year.