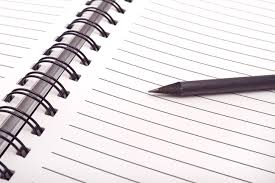 Whether you've been writing for decades or have only just started, writing practice is an important part of improving your writing. It can also be a great way to get unstuck, or to get your writing juices flowing.
Most writing practice exercises have nothing to do with a specific writing project, at least not directly. But by getting in the habit of sitting down and writing regularly (the old "butt in chair" method), you can train your hands and brain to get to the writing space you need more quickly. And giving yourself permission to write something that isn't related to your project can sometimes lead to connections to your project.
If athletes and musicians, even at the highest levels, still need practice, why would writing be any different? You can look up all sorts of entertaining writing practice exercises online, or you can use some of my Fun for Friday prompts!