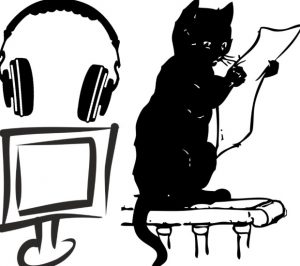 Reading: Books to review, for the most part, plus a bunch of history articles and books for my Unfixed Timelines II essays.
Watching: We recently watched the first episode of the new Penny Dreadful run, and while it's very unlike the original Penny Dreadful series, I'm really enjoying it for the history and the visuals. At one point while watching the first episode, I said to Jeremy, "I like it better than the first season of True Detective," which was me mashing up the fact that the second season of True Detective was also set in LA. So crossing the streams a little bit, but also, that's the truth, and I LOVED the first season of True Detective. But I like the characters of this new Penny Dreadful a lot more than I liked any characters in True Detective.
Listening To: My iPod filled with music from prior to roughly 2012, with occasional diversions into K-pop and Broadway musicals. So basically, typical me.