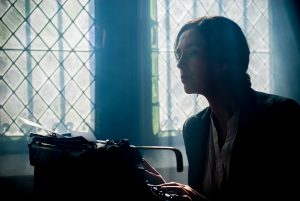 If you're finding yourself faced with an interest in writing, but you feel like you're stuck, I've found a couple of articles on overcoming writer's block that might be of interest.
The first article offers 14 ideas that can help you overcome writer's block, while the second article almost doubles that with 27. And while there's some overlap between the two lists, if you read through them both, there's a good chance you'll find something that helps you to get unstuck.
Of course, it's not always writer's block that's slowing you down, and it's important to recognize when you need an exercise like one of the ones detailed here, and when you need to be kind to yourself and focus on something other than writing. Both of these are completely valid options, especially in a time of additional stressors.