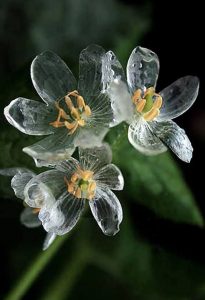 We're already to the end of a long February, so it's time for the March writing prompts! I've got themed and non-themed prompts mixed in this year!
You could also integrate the photo I've included with this post as a part of your prompt. This month, it's flowers that look like they're made of glass, called Skeleton Flowers.
Check back on the last Friday of each month (or occasionally the first day of a new month, when that falls on a Friday) for my History That Never Was writing prompts!
| | | | |
| --- | --- | --- | --- |
| Day | Word 1 | Word 2 | Word 3 |
| 1 | Lion | Home | Filter |
| 2 | Adopt | Melt | Complete |
| 3 | Reach | Talented | Green |
| 4 | Blossom | Glue | Play |
| 5 | Latest | Nest | Polar |
| 6 | Receive | Axis | Rain |
| 7 | Worm | Accept | Cooperative |
| 8 | Sigh | Charm | Wish |
| 9 | Broken | Glide | Parasol |
| 10 | Born | Tired | Favorable |
| 11 | Mathematics | Flower | Wood |
| 12 | Knit | Sacred | Rabbit |
| 13 | Clouds | Stain | Approval |
| 14 | Sight | Wind | Mental |
| 15 | Ides | Rat | Perfomance |
| 16 | Danger | Magic | Mirror |
| 17 | Thin | Physical | Luck |
| 18 | Fortune | Taste | Teacher |
| 19 | Shelved | Rainbow | Splurge |
| 20 | Active | Frequency | Spring |
| 21 | Vernal | Throw | Neighbour |
| 22 | Moral | Ram | Unmake |
| 23 | Private | Trip | Boundary |
| 24 | Grass | Zoo | Team |
| 25 | Constraint | Hatter | Beach |
| 26 | Ignore | Output | Seeds |
| 27 | Bloom | Deadly | Fountain |
| 28 | Urbane | Butterfly | Crew |
| 29 | Clear | Lose | War |
| 30 | Doctor | Bonnet | Follow |
| 31 | Lamb | Verbose | Crossing |