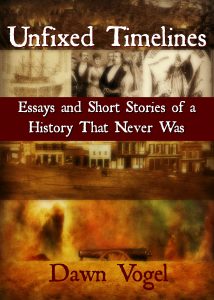 When I was choosing stories to include in the first volume of Unfixed Timelines, "Veli tis Artemidos" was at the top of my list. Not only do I love this story, I also love the history behind it, because it's just so WEIRD! A body so riddled with bullets that the person responsible for the death can't be identified? Yep, that sounds like the Wild West, alright!
Adding a touch of magic, along with a blessing from Greek gods, somehow makes the actual events of what happened in Beer City seem a little more plausible. And while that sounds outrageous, if you read the details of the actual occurrence, you'll likely find yourself wondering if my version of the tale does actually hold some water.
You can read "Veli tis Artemidos" and my abbreviated version of the real history in Unfixed Timelines!