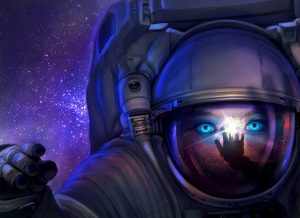 My latest story in the Young Explorer's Adventure Guide series of anthologies is out now. This year, I've got another sci-fi story in the anthology, called "Fixer-Upper." It's a post-apocalyptic story about sisters trying to follow their dreams. In spite of the post-apocalyptic setting, it's a fairly upbeat story with people making the best out of a bad situation. The protagonists are older teenagers, but the story is appropriate for anyone from kids through adults!
This is my fourth story in this anthology series, and I always love the cover art. It's super exciting to get my copy in the mail and enjoy the other stories in it, too!
I've also got a haiku published in the first issue of Frozen Wavelets. You can find me in the "Sparse Wavelets" section, with other very brief poems!