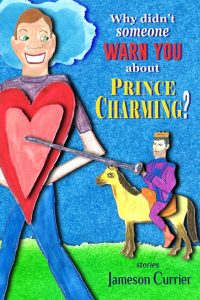 My latest book review is up at Mad Scientist Journal, for Why Didn't Someone Warn You About Prince Charming? by Jameson Currier. It's a collection of short stories with gay male protagonists, and it's a really neat look at how one author has written variations on a common theme!
You can check out my review here, or the book here!
By the way, since Mad Scientist Journal will be closing its doors in early 2020, I'm going to be moving my book reviews to this blog. If you want to find out more about sending me your book for review consideration, check out my review policy!