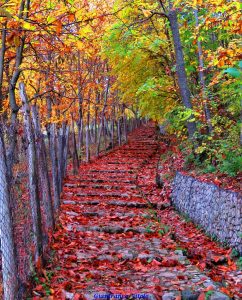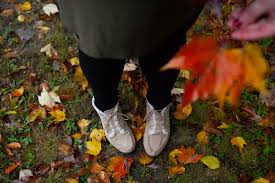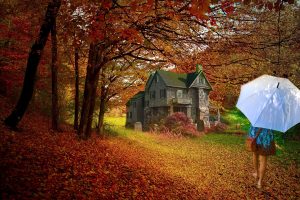 It's time for another photo writing prompt, and as we ease into November, I thought some lovely autumn photos might do the trick. Of course, if you look at them in a certain way, this could also be creepy, especially the house in the last photo.
The first photo is leaf-strewn stone stairs, with a short stone wall on one side of the path, and a chain link fence on the other side. The second photo is aimed at tan boots being worn by someone wearing black tights and a gray or dark olive green skirt, with some autumn leaves on the ground and in the foreground. And the third photo is a two story gray house with a green roof in a clearing, surrounded by trees with colorful leaves. There are also colorful leaves on the ground, and a person wearing a blue shirt (or with really long blue hair) and a short brown skirt, carrying a while umbrella. I think there's a gravestone near the house, too.
Have fun making these into a delightful (or delightfully creepy) autumn story!