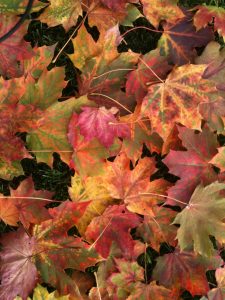 It's time for the November 2019 writing prompts, which are a mix of random prompts with some themed prompts for November events this month. Hopefully, they'll provide some fun options for you.
If you're doing NaNoWriMo this November, you could try to work one or more of the words into your writing each day of the month. (For an extra challenge, use all three!) If you're not doing NaNoWriMo, they still work well as prompts for art, stories, novels, poems, or whatever you're working on!
Check back on the last Friday of each month (or occasionally the first day of a new month, when that falls on a Friday) for my History That Never Was writing prompts!
| | | | |
| --- | --- | --- | --- |
| Day | Word 1 | Word 2 | Word 3 |
| 1 | heroes | poison | chemical |
| 2 | flowers | grateful | system |
| 3 | flat | expensive | ancient |
| 4 | bottles | remove | hurry |
| 5 | madly | volunteer | converge |
| 6 | plan | jazzy | army |
| 7 | family | perish | grey |
| 8 | dress | embalmed | tan |
| 9 | vegetable | tricky | pollution |
| 10 | charity | synonymous | piquant |
| 11 | crush | battle | collect |
| 12 | idealize | square | cook |
| 13 | sand | sisters | makeshift |
| 14 | ring | planet | ill-informed |
| 15 | astonishing | corrupt | giving |
| 16 | freedom | bury | aloof |
| 17 | fertile | tomb | dinner |
| 18 | driving | scarecrow | feast |
| 19 | reduce | airplane | love |
| 20 | measly | contribution | kettle |
| 21 | summon | quarrel | military |
| 22 | turkey | consecrate | tart |
| 23 | soldier | coffin | waste |
| 24 | green | brave | clean |
| 25 | donate | reuse | honor |
| 26 | tradition | peace | treasures |
| 27 | memorial | gold | gravy |
| 28 | discovery | harvest | plastic |
| 29 | stuffing | environment | community |
| 30 | museum | war | support |