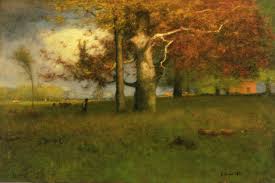 After doing months of my writing prompts as images, but no longer having access to the image creation software I once used, I'm changing things up a bit. First, I won't have the writing prompts in a cute little image. Second, I really like doing things in threes, so …
I'm changing to a list format with three words per day!
Check back on the last Friday of each month (or occasionally the first day of a new month, when that falls on a Friday) for my History That Never Was writing prompts!
September 2019 writing prompts:
| | | | |
| --- | --- | --- | --- |
| Day | Word 1 | Word 2 | Word 3 |
| 1 | maddening | thumb | things |
| 2 | used | tangible | juice |
| 3 | blow | moan | yummy |
| 4 | dedicate | dependent | curvy |
| 5 | resemble | toss | abstracted |
| 6 | phobic | constitute | pout |
| 7 | workable | swing | useful |
| 8 | frog | mind | stitch |
| 9 | stupendous | statuesque | sand |
| 10 | shine | inflate | staking |
| 11 | resolve | relax | terminate |
| 12 | choose | hug | purring |
| 13 | fresh | write | shade |
| 14 | cooperative | view | chalk |
| 15 | birthday | air | zephyr |
| 16 | exclusive | sew | cost |
| 17 | mitten | card | wrist |
| 18 | eye | birds | elfin |
| 19 | wealthy | known | science |
| 20 | guide | pardon | placid |
| 21 | pansy | proud | design |
| 22 | magnificent | bank | charity |
| 23 | serene | journey | eagle |
| 24 | lilac | lustrous | fascinated |
| 25 | image | bear | experience |
| 26 | life | reward | hazard |
| 27 | psyche | brilliance | graceful |
| 28 | creation | unison | beauty |
| 29 | memory | poet | defender |
| 30 | equilibrium | broom | cowslip |