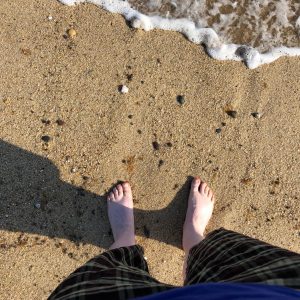 By the numbers:
Stories out at the beginning of the month: 101
Acceptances received: 3
Rejections received: 73
Stories withdrawn: 5 (+1)
Resubmissions: 128
New Submissions: 9
Stories out at the end of the month: 150
I had a huge number of submissions in July, and I finally received some acceptances to go with those! I haven't signed the contracts for two of them yet, but I have signed the third, so I can announce that "Nochnaya Serenada" will appear in a special World War II themed issue of Curiosities later this year.
I wrote nine poems and finished a short story this month; one of those poems is for a themed call and hasn't gone out on submission yet, but the other eight poems and that story are looking for homes. I also finished two flash pieces for a contest and the first draft of toad. I ended up scrapping the boots idea because I discovered that I'd read the call for submissions I was writing that for incorrectly, and I didn't have time to finish it. And I've finished the first draft of the Lady Huntsman novella!
In August, I'm doing another Write Like You're Alive challenge, but I'm sticking strictly to poetry this year. So that means I should be finishing 31 poems this month, plus my other writing. Which is:
One more contest story
Revise toad
Write the first draft of pockets
Start the first draft of Marsh 3
Revise the first contest story
Start editing briar (novel)
Write some book reviews
I may also have some Brass & Glass 3 edits to work on, and I'll be putting out Denizens of Distant Realms this month!