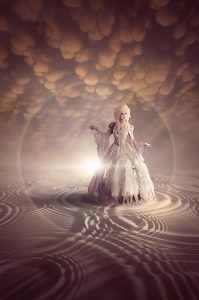 I spent the weekend at the end of June at the Locus weekend events, which was a fun time! I got to hear some great readings by Amal el-Mohtar (from This is How You Lose the Time War, which she co-wrote with Max Gladstone, and which I am super excited to read) and Connie Willis (from a novel-in-progress, The Road to Roswell). Then I hung out with some folks I knew and others I didn't know at the Clarion West party that night.
Saturday was filled with panels and the Locus Awards banquet. The first panel was on historical fantasy, which hit upon many things I've learned in writing in that genre. One of the biggest ones was that sometimes you find something that is SO weird that you can't include it, because no one would believe it. (Or, if you're me, you take that weirdness and turn it into an entire story!) The other topic of interest to me was about using period language versus just using a few bits for flavor. The panelists made a compelling case for the latter, since when you're writing something, you want the audience to be able to understand it easily, or they'll bounce off of it. So while the thous and forsooths might be the right language for a speaker in that time period, they're better as flavor bits, rather than the whole dish.
The second panel was on magic systems and making them work. One of the biggest take-aways here was that if you're writing a series with magic, think out the repercussions early and often so you don't write yourself into a hole. As a corollary to this idea, though, was making sure your characters never know everything about magic in your world, because then you can fudge things by just having them believe something that turns out to not be accurate.
The awards banquet was a lot of fun, and I got to sit with some old friends and make some new ones. We also each had a STACK of books at our place setting, and we were able to trade them around so that we all went home with the books we wanted. I went home with five novels and a magazine, which I now have to find time to read!