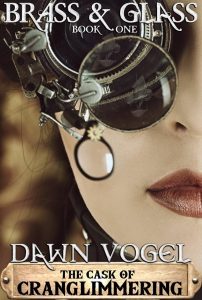 We're getting ever closer to having Brass & Glass 3 ready for purchase, with a current target date of mid-August!
The third book will be the final book in this series, but it doesn't mean we've heard the last of Svetlana and her crew. I've got several ideas for short stories to write using the same characters, so don't be too surprised to see them popping up elsewhere in the world. But as for novels, it seems likely that there won't be more of those. I'm excited to move on to different characters and settings!
In the meantime, you can check out Brass & Glass: The Cask of Cranglimmering and Brass & Glass 2: The Long-Cursed Map!