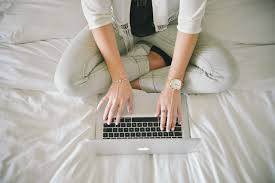 As I've gotten older, I've discovered that I have physical, mental, and emotional limitations that either weren't there when I was younger, that I had the energy to work around, or the sheer bullheadedness to push through. However it worked then, it doesn't work the same now, and I've had to learn to acknowledge my limitations and find new ways to work around them.
Different illnesses and/or disabilities (physical, mental, and otherwise) can impact writers in different ways, and it can be difficult to feel like you're falling behind while others are soaring forward. But for me, pushing through and forcing myself to do EVERYTHING winds up leaving me exhausted and broken by the end of it. So I have to pace myself more carefully and look at the larger picture, not just at what's on my plate right this minute.
Sometimes that means rearranging my writing schedule to give myself more time to finish something that seemed like it could be done more quickly. And sometimes it means cancelling plans in order to give myself the time I need to finish another thing. Sometimes that even includes cancelling plans early in a weekend so that I can (hopefully) maintain enough energy to get through to something we've got planned for later. It's a careful balancing act, and it doesn't always work out as planned, but it's important for me to see those limitations, anticipate how they are likely to impact me, and plan accordingly.
If you've got similar limitations (or different limitations that affect you in similar ways), it's important to remind yourself of this sometimes. In many ways, this writing gig is a marathon, not a sprint, and sometimes looking at it in the long term and figuring out how that will work for you is key to moving forward!