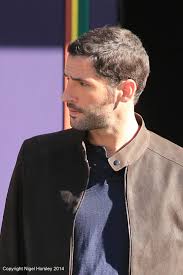 I'm a huge Neil Gaiman fan, and I wasn't sure what to think when they first announced the Lucifer TV show. Would it be half as wonderful as Lucifer is in the comics?
The answer is yes, but …
If you're hoping for a faithful recreation of the comics, you're going to be sorely disappointed. But if you're willing to be charmed by a charismatic Lucifer and a cast with so much chemistry it burns, you'll likely love Lucifer.
We're only about halfway through the current season (which Netflix picked up after Fox dropped it), but we're still loving it. I'm waiting to see if they pick up some threads that they seem to have started and then discarded in this season, but even if they don't, the utter charm of the weird family of Linda, Amenadiel, and Maze is so good that it's worth watching just for that subplot!