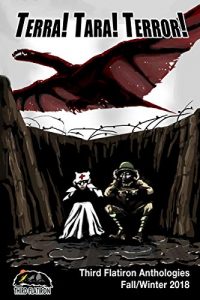 My latest book review is up at Mad Scientist Journal, this one for Terra! Tara! Terror!, a wide-ranging anthology of sci-fi, fantasy, and horror stories!
In addition to new stories from authors, the book includes a couple of reprinted pieces. To my delight, one of them was "Annabel Lee" by Edgar Allan Poe, and the book also features and a story that goes with the Poe poem.
You can see what I thought of the anthology here, or you can get your hands on the book directly to see what you think!