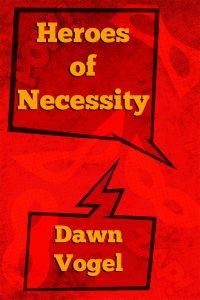 If you like superheroes who are more inclined to use their minds and their hearts than their fists, Heroes of Necessity might be right up your alley!
Heroes of Necessity presents four of my short stories about women with minimal superpowers helping out the world on a small scale. There's a mom dealing with family drama, one college student dealing with a supernatural hacker, another college student coping with her newfound ability to save lives, and a young woman finding her place in a world with zombies.
Heroes of Necessity is a fun read for when you're looking for something short and sweet to consume!