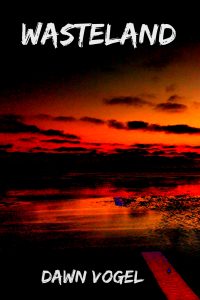 Near the end of October, I typed "THE END" for the second book I've finished writing this year, which is tentatively titled Wasteland. This was a NaNoWriMo project that I worked on a few years back, but I only got about five or six chapters done before I set it aside. My biggest reason was that my outlined chapters just weren't giving me the word count that I needed in order to make this a viable NaNoWriMo project.
Since then, I've largely given up on the NaNoWriMo model, because I don't always write long chapters, and since my outlines are short and my chapters are short, I have a hard time getting my first drafts up to 50K. They only get expanded when I go back to edit them.
And this book will need a bunch of editing. I have some themes and other ideas that didn't get fully developed. And I have a lot of weird groups that need a little more development to work within the context of the story. I won't get back to this novel until March or April (fates willing), but I've already got some notes on what I need to do still.
And then? I'm not sure what I'm going to do with this novel. I made a cover for it when it was my NaNo project, and I love the cover. So I could just self publish and call it good. But I think this book might turn out to be something I can do more with. So I may be hunting for an agent once I've finished my revisions. Fingers crossed for that process to go smoothly!