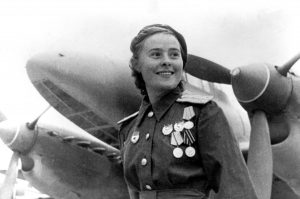 Three of my stories have come out since the beginning of October, so here's a round up post to point you to all three!
"At Least No One Else Will Suffer" is in the October 2018 issue of Factor Four Magazine. This is a flash fiction piece about an evil king getting what's coming to him.
"Happily Never After" has already appeared in the collected version of The Colored Lens, but now you can read it on their website too! This is a Cassidy Sweet story, which is adjacent to the Cobalt City Universe, but it takes place in Cerulean City, California, instead of on the East Coast. It's set in the 90s, when Cass is caught up in a mall tour she hates, but gets to meet some cool super heroes.
And finally, "Nochnaya Serenada," my historical fantasy story about the Night Witches, appears in the most recent Wild Musette Journal, subtitled Vegetable Pulp. This is also the second of my stories featuring a Russian title–this one means "night music," though it's a bit of a play on "Eine Kleine Nachtmusik" (a little night music in German).
All of these stories are fantasy stories, and the first piece is definitely the darkest of the bunch, though the third story does involve somewhat brutal parts, including an onscreen (though not incredible graphic) murder. The second one is, strangely, the happiest.