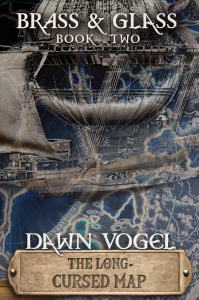 My next event will be the Puyallup Festival of Books on Saturday, October 6th, at the Puyallup Public Library, which is an event featuring a whole bunch of local authors and small presses selling their books!
I'll be there as part of DefCon One, but I'll also have my Brass and Glass books with me at the event, along with Mad Scientist Journal, our anthologies, and a whole bunch of Cobalt City books.
We MIGHT have the first print run of The Trouble with the Tick-Tock Tabby too, but I can't guarantee that will be ready in time. I'll keep you posted on that, though!