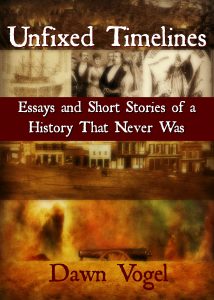 Have you been reading along with Unfixed Timelines on Channillo? Or have you read the ebook version? I'm curious to learn how different people are reading this book, and also whether they prefer one version over the other.
The ebook version presents the essays before each story, while I reversed that order for Channillo, to see if people preferred fiction before their non-fiction. And if it turns out that people prefer the latter, I may change up the order in the ebook. (Self-publishing makes that super easy to do!)
If you've got thoughts on the matter, I'd love to hear them in the comments!
(And if you haven't read Unfixed Timelines yet, what's keeping you? Here it is at Channillo and at Amazon!)