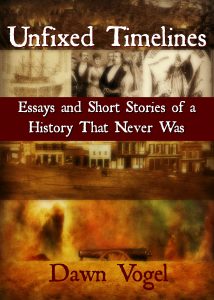 If you don't particularly care for reading ebooks, but have been wanting to read my Unfixed Timelines collection, I've got great news for you!
Unfixed Timelines is being published on Channillo!
Each week on Thursdays, you can read either a short story or the essay about the history that inspired this story. They'll alternate, so that the story will come first, and the essay will be on the following Thursday. You also don't have to read them on the days they get posted, because if you subscribe to Channillo, you'll have access to the whole book when it's all been posted!
And if you'd rather just get the ebook and read the whole thing at once, you can do that here!