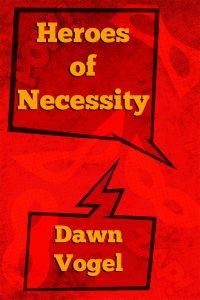 Three of the collections of my short stories that I've published through DefCon One Publishing are available for FREE this month through Smashwords! If you've been thinking about picking up one (or more) of them, now is the time to do it!
Through the end of the month, you can get Heroes of Necessity, Unfixed Timelines, and Volatile Figments for free! There's unexpected super heroes, historical fiction, and dark fantasy/horror stories in these three collections.
If your interests are a bit more in the mad science vein, there are many issues of Mad Scientist Journal that can also be snagged for free, and some anthologies and other books at a reduced cost!