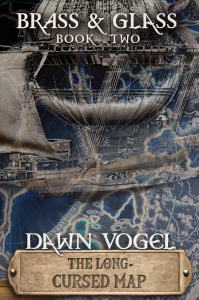 I've gotten my first review for Brass and Glass 2: The Long-Cursed Map! In case you've been waiting to see what other people have thought of it, one reader says:
Same fascinating world and characters but tighter writing and a solid, entertaining pace. The author is clearly growing into her art and a fun and unique world is just getting steadily better.
I'm delighted by this review, and I hope that other folks will like this book as well, especially as I frantically work on book 3, to give the trilogy a sense of closure!