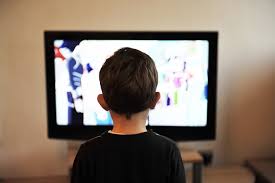 When we're not writing or working on Mad Scientist Journal, we've been watching a bunch of different stuff lately.
Luke Cage (season 2) is shaping up to be just as amazing as the first season. If you haven't started it yet, look forward to the scene with Misty and Colleen in the bar. I loved it so much I want them to have their own show!
Preacher (season 3) doesn't all drop at once, which is the only thing that keeps us from binge watching it. Just like I did with the comics, back in 2002 or so. I read the entire series over the course of two days. My dreams after that were WILD…
Cloak and Dagger (season 1) also doesn't drop all at once, and we're a bit behind on it, but I've liked what I've seen so far.
We've also got a stack of things we haven't started yet, like the second season of G.L.O.W. (I was a huge wrestling fan for a number of years), and we're also catching up on some older stuff, like the second season of Legends of Tomorrow. If we watched a bit more regularly, we'd probably be farther along with all of these things, but we've been focused on writing with only some recharge time. But we've got to have some media consumption in order to keep our brains from getting all written out!