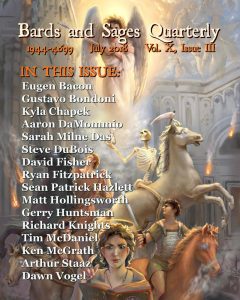 The latest Bards and Sages Quarterly is now out, and it includes my story "The Glorious Dead," the story of cousins and zombies in the American Civil War.
Bards and Sages published one of my longer stories as a stand-alone last year, and it will be appearing in a collection from them later this year. I'll post more about that one later!
In the meantime, check out the July 2018 Bards and Sages Quarterly for my story and many others!