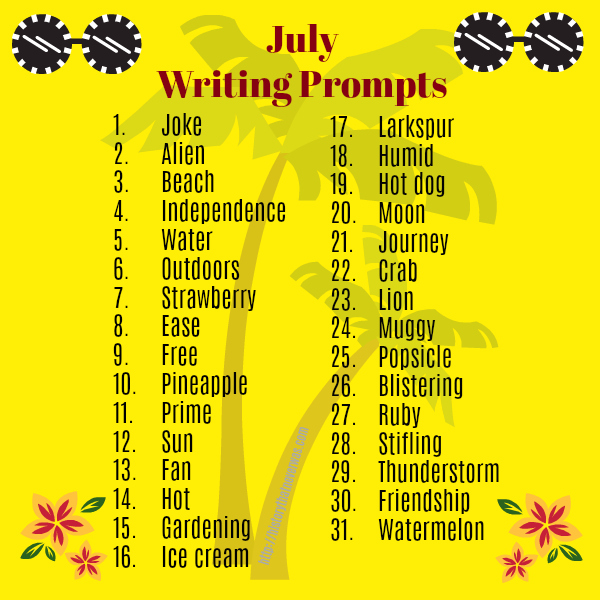 It's time for July's daily writing prompts!
July is all about the summer, at least in the Northern Hemisphere. It's also about sweet and treats like fruits and freezer delicacies!
As always, you don't have to necessarily go with the summery meaning of these words. There are quite a few this month that could be taken in multiple directions.
Check back on the last Friday of each month (or occasionally the first day of a new month, when that falls on a Friday) for my History That Never Was writing prompts!
Text version of the prompts:
Joke
Alien
Beach
Independence
Water
Outdoors
Strawberry
Ease
Free
Pineapple
Prime
Sun
Fan
Hot
Gardening
Ice cream
Larkspur
Humid
Hot dog
Moon
Journey
Crab
Lion
Muggy
Popsicle
Blistering
Ruby
Stifling
Thunderstorm
Friendship
Watermelon