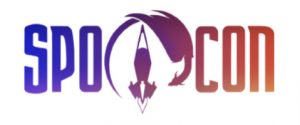 I had such a great time at SpoCon last year that we're traveling back to Spokane this August!
My schedule is still somewhat preliminary, but here's where you should be able to find me at SpoCon. There's also the possibility that I'll have a reading and/or signing at some point, and I'll post here when I have those details!
Friday, August 10, 3:00 p.m. (Evergreen) – The Magical Menagerie: Come and talk about some of the most awesome (and possibly bizarre) creatures from legend and myth.
Saturday, August 11, 11:00 a.m. (Parkside I) – Flash Fiction: the Genre: How do you define flash fiction–strictly by word count, or is there more to it? Our panelists reveal the ins and outs of this relatively new literary form.
Saturday, August 11, 2:00 p.m. (Evergreen) – Create Stories Live: A workshop for teen writers looking to spread their wings.
Saturday, August 11, 3:00 p.m. (Parkside II) – What Editors Want: From the first submission to an ongoing partnership, how can writers stay on good terms with their editors? What are some of the biggest turn-offs for an editor?
Saturday, August 11, 5:00 p.m. (Parkside II) – Short Fiction in SF: SF is one of the last remaining genres where authors can sell short fiction. Although stories might not get the attention novels do, it is a demanding form on its own. Our panelists discuss why short fiction is worth writing–and reading!
SpoCon is at the downtown Spokane Doubletree, August 10-12, 2018!