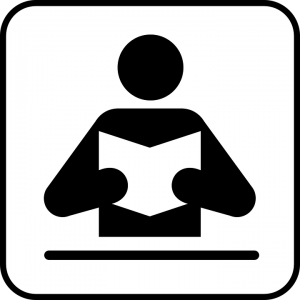 This past week saw me at two separate readings. The first was my friend Amanda's solo reading for her debut novel, Rites & Desires. But we also put together a Cobalt City group reading, where I read one of my unpublished Cobalt City stories, along with four other authors in the shared universe. And I've got two more readings coming up at Norwescon this weekend–one solo and one with other Broad Universe members. And because I love a challenge, I'm reading two different pieces for Norwescon–a portion of Brass and Glass 2 for my solo reading, and a piece of a short story that will be published later this year for the Broad Universe reading. So reading aloud has been on my mind a lot.
The best advice I've ever received on doing readings has all come from Mary Robinette Kowal. She's a talented author who also has a background in performance, so she knows what she's talking about. And she's collected all of her reading tips here!
If you've been reluctant to do a public reading of your writing, read through some of Mary's great tips. You may find that they ease some of your concerns about reading aloud!