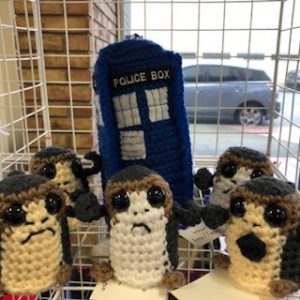 By the numbers:
Stories out at the beginning of the month: 25
Acceptances received: 1
Rejections received: 16 (+2)
Stories withdrawn: 0
Resubmissions: 14
New Submissions: 2
Stories out at the end of the month: 23
How is it already the end of January? It seems like the month just started!
Anyway, here we are. It's a bit of a quiet month in terms of rejections, as I imagine a lot of publishers are still recovering from the holidays and the lost work time in December. I received one acceptance, which is for a new story, "Parcel Post," which will appear in Frostfire Worlds in August. I had two new stories that started into circulation, one of which was for an anthology call, and the other of which is another superhero story. These were both stories that were nearly done at the end of 2017, but I finished them up this year. The +2 rejections are from markets that closed and sent back all of their pending stories. And of course, I had a few stories that I've pulled out of circulation (in part for a new collection I'm working on, and in part when they've run out of good markets) and some that have gone back in. It's an ever churning pile of stories out there in the big scary world.
In addition to the two stories I finished, I've gotten Scenes from a Quiet Apocalypse ready for publication, outlined the novel I'm working on now and started writing it, worked on revisions for Brass and Glass 2, finished the first draft on another story, worked on another story, and wrote a book review.
For February, my plan is to continue working on the new novel, continue revising Brass and Glass 2, revise "Night Witches," finish the first drafts of "house" and "shipping," start revising "house," and start writing "damsel." Plus I've got two books to review this month, so I guess I better get to reading!