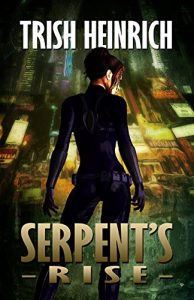 My newest book review is up on Mad Scientist Journal, and it's the sequel to a book I reviewed earlier!
Serpent's Rise is the sequel to Serpent's Sacrifice. In this book, Alice/the Serpent has a few more years beneath her belt, but she's dealing with the fallout of the previous book, on multiple levels. While this one is felt a little less action-y to me, the action there is still great, and it sets up perfectly for another book, which I'm looking forward to.
You can read my full review here!