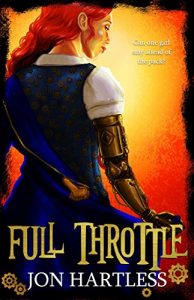 My first book review of 2018 is up at Mad Scientist Journal. Today, I'm reviewing Full Throttle by Jon Hartless, which is a steampunk/dieselpunk competitive car racing novel, set in an alternate Edwardian era.
If that sounds like a lot of different things, it most certainly is, but it weaves them all together, along with social commentary, in a really fascinating way!
Check out my review at MSJ and the book on Amazon!