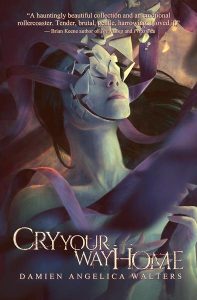 My latest review for Mad Scientist Journal is now up. Today, I'm reviewing a short story collection, Cry Your Way Home, by Damien Angelica Walters.
Though I've read some of Walters' stories before in anthologies, the stories in this collection were all new to me. They're creepy and beautiful at the same time.
Cry Your Way Home isn't out until January 2, 2018, but you can read my review and pre-order it if it sounds like your kind of book!