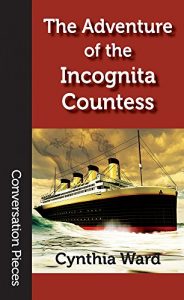 My latest book review is up at Mad Scientist Journal, this time for a fun short novel featuring characters from throughout Victorian-era literature, along with the daughter of Mina (Murray) Harker and Count Dracula.
To no one's surprise, I was really excited to get to review this book. And it turned out to be a quick, fun read.
If you want to read more of my review, check it out here!