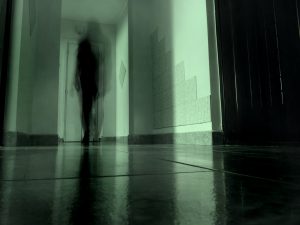 While only one of the stories in Volatile Figments features a ghost character, several of the stories are about unusual things that go bump in the night, like the servants of elder gods and entities that may or may not be muses.
"One for Every Year" is told from the perspective of an ageless ghost who realizes that she possesses more power than originally realized. While it's a very short story (under 1,000 words), it's a creepy read!
If you want to check it out, you can find it in Volatile Figments. Or, if podcasts are more your speed, you can hear it at The Centropic Oracle!