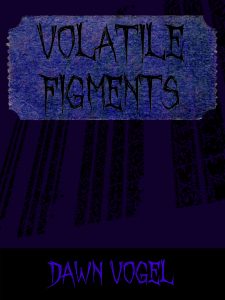 It's release day for Volatile Figments, my collection of dark contemporary fantasy (with a little bit of horror) short stories! These are great stories for reading as you get ready for Halloween. Some are less spooky than others, but there are witches, ghouls, ghosts, elder gods, psychics, and creepy muses aplenty!
Several of the stories in this collection are reprints, but there are also two brand new stories: "After School Special" and "Spirit Week" are new for this collection!
Check it out, enjoy it, and tell a friend about it!